Delivery Health 101 for Foreigners living in Japan
Section 1 – How to order JAV star Maria Ozawa to be you personal Delivery Health provider.
Section 2 – How to find a Japanese Delivery Health company that services foreigners in Japan.
Section 3 – Interview with a Japanese Delivery Health company owner.
Section 4 – Overview on how Japan Delivery Health companies operate.
Section 5 – The original Japanese デリヘル Delivery Health article published on CrazyGaijin.
SECTION 1 – How to order JAV star Maria Ozawa to be you personal Delivery Health provider.
Yes, it really is true that JAV mega-star Maria Ozawa is now offering Deri Heru – Delivery Health Services – for a few hundred dollars. Wonder why one of the bigger AV companies doesn't just offer her a ton of cash to make proper AV movies in the USA or Europe?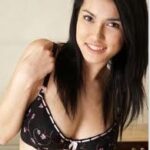 If you click on this picture it'll take you to the website for the Japanese Delivery Health company that Maria Ozawa is working for.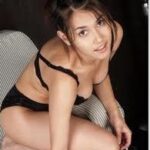 This second picture will take you to the exact section of that website where a person can order Maria Ozawa's delivery health services.
Click here for more pictures of Maria Ozawa.
SECTION 2 – How to find a Japanese Delivery Health company that services foreigners in Japan.
Below is the text of a comment I received from a reader wanting to promote their Delivery Health services targeted to foreigners living in Japan.
JUL 12TH, 2011
I am living in Tokyo and doing Deri-feru" business for forigner!
We will guide and support our foreigner customer by using English and others language (as we can) as a services.
But the companion may not speak well or totally cannot speak in English.
We are sincerity to provided and satisfaction your needs by cross over the language wall.
If you looking for information, please feel free to visit our website.
SECTION 3 – Interview with a Japanese Delivery Health company owner.
Not long ago I saw this interview on 2ch. It's a perfect example of how skuzzy these self-serving Japanese Delivery Health company owners are.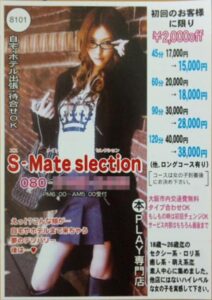 You run delihel only?
Only delihel. Without going into details, places where they run delihel are usually because the area prohibits brothels by ordinances.
Tell us your income and stuff.
About ¥10,000,000 annually. Nothing special, I run it by myself. I can handle it by myself, but dealing with the girls and customer phonecalls is nothing but hassle.
Are the outfits which run "VIP courses," like 25,000 for 90 minutes, offering girls who'll go all the way? [Delihel girls supposedly do not have sex with customers] Do those shops not report themselves to police?
I can't speak for all, but even amongst outfits that report to police many close their eyes to what girls do. The places which send you leaflets are reporting, no mistake. Our girls don't do it at all though.
So they're ignoring it. I tried a place with a VIP course which let you have sex with them as much as you like in the time limit, so I though they might all do it that way. Maybe it was just the girl.
Yeah. Girls might do it for money or fun. I don't know about shops which make girls do that.
But it's their responsibility, and if they do that the shop's image will be harmed so we strictly forbid it. Hardly any girls like that though.
I have a friend do a spy check on them to see what they get up to…
How much do you pay to the authorities?
Honestly, I pay some to the cops.
Sometimes I'm seeing girls to and from clients. As a bodyguard type, do you have to be buff?
I'm 170cm and quite slim. As long as you're not really frail it's fine. That sort of thing only happened to me once before.
You know any yaks?
I know them.
When you start a shop up, you have to speak to the organisation?
I think you're OK with just the cops. If you're in with the yakuza it'll be nothing but trouble all the time. I tell them to be discreet.
Tell me your region and prices, and the names of your best 3 girls.
Saga prefecture. Fees are ¥15,000 for an hour. Telling you their names would give away who we are so I'll leave it at that.
How many girls do you have?
15 girls at the one shop. Usually 3-4 are at work. Later I expect it'll go to 20.
You have new girls fellate you at interviews?
Never done that. Our girls are mostly experienced in the sex trade.
How long do you work?
From the evening until 3-4AM, when the girls finish up.
I ran one and when I told the girls my number a lot asked me for loans. Are there a lot of them who have financial problems?
Our girls are young and want to live luxuriously, and a lot of the girls want to get rich quick. Most of them are from normal homes rather than poor ones.
What are the employment criteria for your girls? Looks, manners?
Honestly, I don't check manners and just prioritise looks. Ugly fatties are definitely out. They're a nuisance to cute girls too.
How much do they earn? Half and half?
Yes, roughly half and half.
How much do you spend on magazine and prostitution site advertising? A lot of them give discounts if you say you saw the ad there, do they work well?
I spend about ¥400,000 on advertising. About ¥10,000-30,000 per site. If you aren't on popular sites, customers won't come. At first I didn't know what was effective, so I spent more on things like magazine ads.
How many johns do you get each day and when do they come?
For us it's 100% night customers. If it goes well, it maxes out about 21, but it can be as low as 5.
How many johns on average?
9-10.
As boss what exactly do you do ordinarily?
Handling phone calls, checking on the girls' work, updating the site, meeting them or sending them off. We only have 3 people so I end all doing a bit of everything.
Do you do much to provide a good working environment? Do anything for their mental wellbeing? I get the impression some girls are pretty flaky, what do you see?
You don't really know how they do until they start. There was one girl with mental problems, she was cutting her wrists, so I had her quit after a week. Maybe there's a better way, but I only take any notice of the stuff on the outside.
What happens to the girls who quit? How do they move on?
I don't ask what happens to them when they quit. Most of the girls doing this are sluts so I doubt they can get out of the business.
You been burned by any customers?
Some want forbidden acts [sex] or excessively perverted stuff.
What are the difficult things about this job?
There's no future in sight, and I can never tell my parents what I do.
I make tons of cash though so I've no intention of quitting.
Do you take precautions against STDs?
Honestly, I think they're an unavoidable part of the business. Generally we have girls go to the hospital for a checkup once a month.
What gets girls wanting to do this work?
In this day and age, there's no particular reason or set of circumstances.
As I was saying, the girls mostly want to get rich quick and can't hold a regular job. Lots say they want their own shop, but basically the reasons are as above.
Things ever get hairy?
I once took a punch – I had to stop a customer who was demanding full sex from a girl.
You have any girls no guys would be pleased to see?
We drop really bad ones at interview, but yes, there are some girls who are neither good nor bad.
Is there really that much demand for this? With hotel fees and extra charges for sex it comes to 20,000 a time?
Near my house there's a place with rooms which gives full sex and 40 minutes for only 10,000. Shouldn't you be adding value with image play and SM and so on?
I keep saying it, but we don't let girls have sex with customers.
As to the shop, I don't know any like that. We make a lot from having girls who behave amateurishly and give a sham romance type experience.
Do you use your own shop?
Use my own shop? Never.
Well, it's time to go home, so I'll be off. Later.
SECTION 4 – Overview on how Japan Delivery Health companies operate.
Delivery health, or "deri heru", is one of the Japanese sex trade's finest euphemisms, referring to the massive industry for callgirls. The nubile escort is driven to the customer's house, or a love hotel, so "delivery" seems appropriate enough, but it's not clear where "health" comes into it. Maybe it's something to do with the exercise. Regardless, "health" is an English loanword commonly used in Japan's mizu-shoubai ("water trade") to refer to sexual pleasure.
The industry, which has been officially recognised since 1999, has estimated to take in almost 500 billion yen a year, nearly a third of the value of Japan's whole sex industry. According to a police report in 2001, there are more deri heru businesses in Japan than branches of McDonalds (of which there almost 4,000 at the time).
Legal?
The law prevents these companies from offering "full sex". However, the definition of this is very narrow, and businesses are still able to provide oral sex, masturbation, and even anal sex for money. Even though straight sex is formally barred, there seems to be nothing the police can do once the customer and his girl are behind closed doors.
Even when they are operating illegally, the remote nature of delivery health protects the businesses from prosecution. Japanese vice laws are full of grey areas, and focus on punishing the vendor, not the customer or the prostitute. Not being tied to a specific location allows deri heru companies to avoid police interruption. Unfortunately, this anonymity also companies to commit more sinister indiscretions – delivery health services are known to employ more underage girls than Japan's other sex establishments.
Pinku chirashi
Masses of fliers for these companies ("pinku chirashi") clog up phoneboxes and apartment letterboxes throughout urban Japan. The front of the leaflets feature salacious photography of varying pornographic strengths, details of how much a visit costs, and a list of cryptically-titled services offered. This list might include himitsu play (secret play), which is how pink chirashi refer to straight sex without attracting the attention of the police. There might also be a list of "types" of girls available, catering to every preference – from bored housewife to hard-up college student to attention-starved OL (office lady). The back of the fliers are for recruitment – with information for women who are considering selling their bodies.
Cheap and discreet
The boom in deri heru has come at the same time as a slump in the rest of the sex industry. These services are competitive because they are cheaper to provide, with lower startup costs and overheads. A deri heru session might cost as little as 10,000 yen, while an evening in a soapland typically costs five times as much. Many customers find deri heru offers more convenience and less embarrassment than having to cruise around the nearest red light district. The businesses have also benefited partly from Japan's economic problems, with more women than ever finding themselves drawn into prostitution. More than 150,000 women are estimated to work as deri heru escorts.