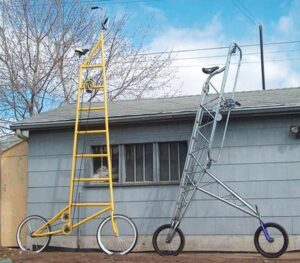 Remember when you were younger and you used to do all sorts of wild and crazy shit?  Perhaps I've been hit by a wave of nostalgia, but I suddenly miss the good ol' days when up was down, down was up and I didn't know in which direction my ass was headed.
Last night I went to a sayonara party for my mate, Stef, who is leaving Japan to go spend the next few months touring New Zealand by bicycle.  He was telling me and my other mate that in his group of friends we were among the only few that actually supported his journey as being worthy and not a sign of his impending insanity.
What happened to us all?  Since when did an exciting trip around New Zealand and an opportunity to find yourself become something that others would look at skeptically and speak about in hushed tones as soon as your back was turned?  When did we get old?  When did we stop living, or in some of our cases stop creating all out carnage?
Shite, I remember the time when a group of us got together and jumped off a 70 foot train trestle into the river below without batting an eyelid.  Or, that one time at band camp when … you get the point.
Props out to my mate Stef.  I applaud him for the journey he is about to go on and for also hopefully reminding the rest of us cheeky bastards that life is meant to be lived not just sloughed through day by day.  So here's my open challenge to all – get out there and start tearin some shit up like you did when you were younger.  Cut loose and don't worry about the improprieties for at least a few hours.  Have a few too many beers and find yourself in a Japanese fish packing plant at 1 in the morning.