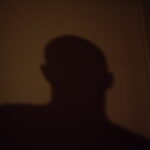 So, what is CrazyGaijin?
The Crazy Gaijin can be seen wandering Roppongi Dori with a turn table under each arm and a backpack full of records, looking for the next party.
A globetrotter possessed by wanderlust and the call of the road, the Crazy gaijin has lived in Martha's Vineyard, Boston, Atlanta, Hawai'i and Japan.
Just out of college you could find him leading 30+ day excursions as a wilderness adventure instructor where rock-climbing and white-water canoeing were the norm.  Flash forward a few years and he had replaced his hiking boots with the finely cut suit of an accomplished Boston Trial Lawyer.
As a close friend of his says, "He's one-quarter mountain man, one-quarter urbane lawyer, half crazy gaijin and one hell of a model American".
"Listen, I've done so many things and worn so many hats in my life, I can't possibly stop now."
7 years ago he came to Japan, the land of the rising sun, where, among other things, he's climbed Mt.Fuji, soaked his muscles in outdoor Onsen from Kyoto to Sendai, and worked with lawyers from some of Japan's biggest and most prestigious companies like Asahi, Kirin, Hitachi and Nikkei.
After only a short while in Japan he came to the conclusion that most ex-pats never make it beyond Tokyo.  "These foreigners love Japan, but they're really not experiencing the absolute essence of Japan and its culture because they hit a red light at Shibuya and never get past it."
"CrazyGaijin, well this website is about opening peoples' eyes to the multitude of fantastic locales, events, foods and downright crazy shit that Japan has to offer.  It's also become a record of some of my more interesting experiences while living here in Japan, and finally, it's a platform for publishing the short stories I write, that are most often Japan related."
Check back here often as there's always bound to be something crazy going on.
Thanks,
Crazy Gaijin